Create Your Own Bohemian Garden
It' s easy to create your own little hippy chic paradise. Use your creativity and experiment with the decoration.
Some inspiration and tips!
Time for a long dinner
Do you get friends or family over for dinner? Create this cozy look by combining different old furniture pieces. Use a long table or several old tables.

Mix & match.
To create a "boho" look you can combine different type of glasses, cuttery and plates. Use old (jam) pots for original water glasses, candle lights or vases.
Place wild flowers on the tables and dress the trees up with original old lamps, candle light or lampions.
Cover the table with old fashioned table cloths.
Some great ideas to create your own boho garden dinner:
1. Love these different coloured glasses, the flowers in old jam pots and the different chairs!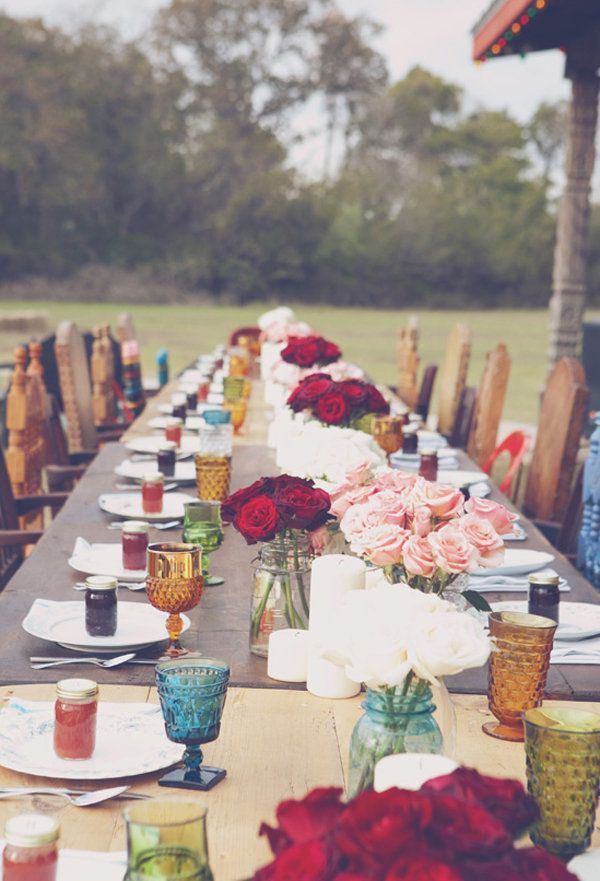 2. Cool idea to use these lamps as a kind of huge lampions. Great effect! I like the "dinner room outside" idea with the little cabinet.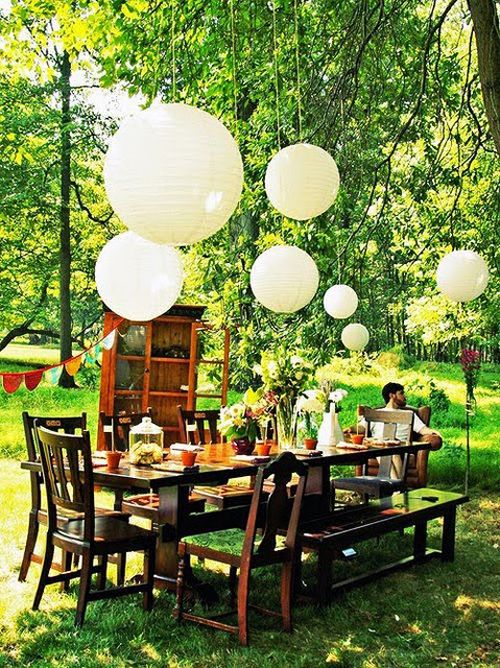 3. Dress the trees up with small Chrismas lights.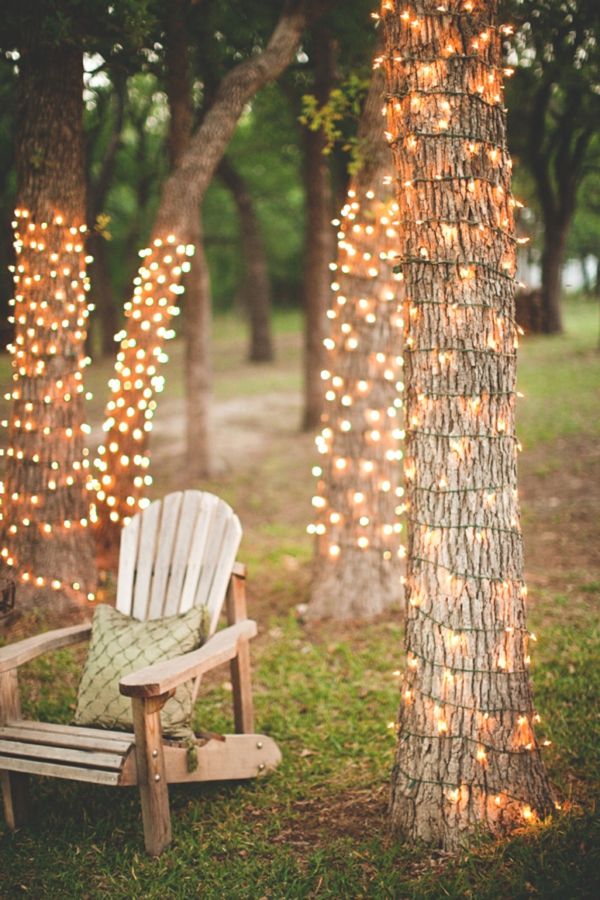 4. Very creative to use this wood to hold this beautiful lamp.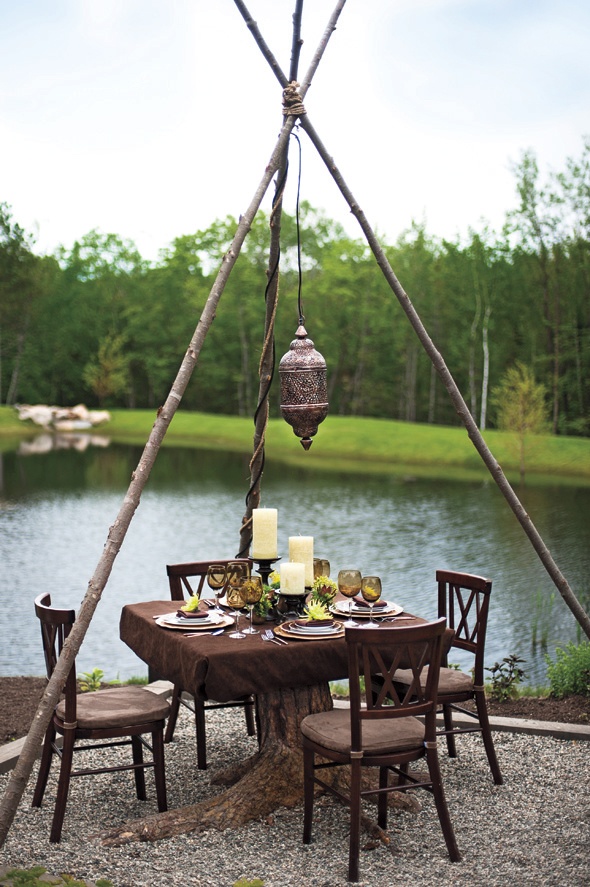 5. Nice effect with the rug and pillows. Gives an earthy natural feel.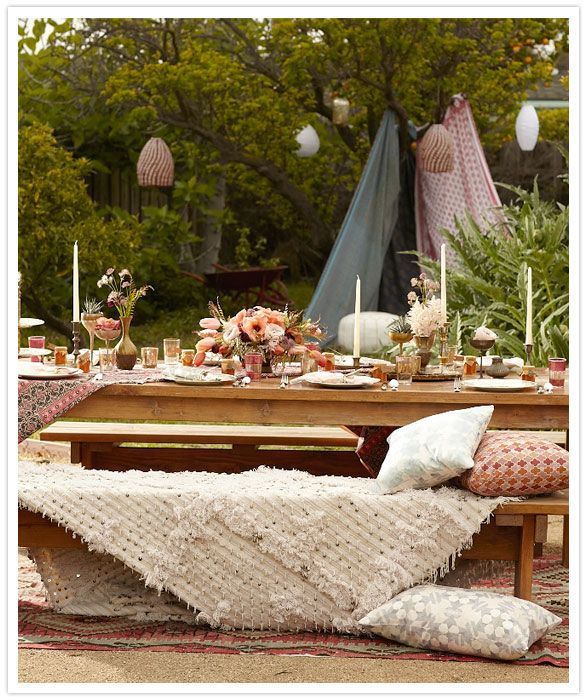 6. Beautifully decorated with these handmade festoons and the old fashioned table cloth.

New In Our Store
Make your garden even more "bohemian" with these beautiful hammocks and hang chairs!