TIJDELIJKE ZOMERSTOP
In het najaar starten we weer met de online yogalessen
Live vanuit Spanje Yoga Lessen via Zoom
Momenteel kunnen wij helaas onze retreats en live trainingen niet doen. Maar gelukkig is het mogelijk om ook online samen yoga te doen en biedt de huidige technologie je het gevoel dat je bijna bij elkaar in de huiskamer zit.
Je kunt nu elke week yogalessen volgen van Ilse-Marie vanuit je eigen huis.
We bieden op dit moment twee lessen per week aan:
Woensdag van 18:30 (75 – 90 min)

Taal: Engels
Focus:  Yin Yoga  Ontspanning & Anti-stress

Zaterdagochtend van 09:30  (75 – 90 min)

Taal: Engels
Focus: Energie & Ontspanning – Energieke Yang les & Yin Elementen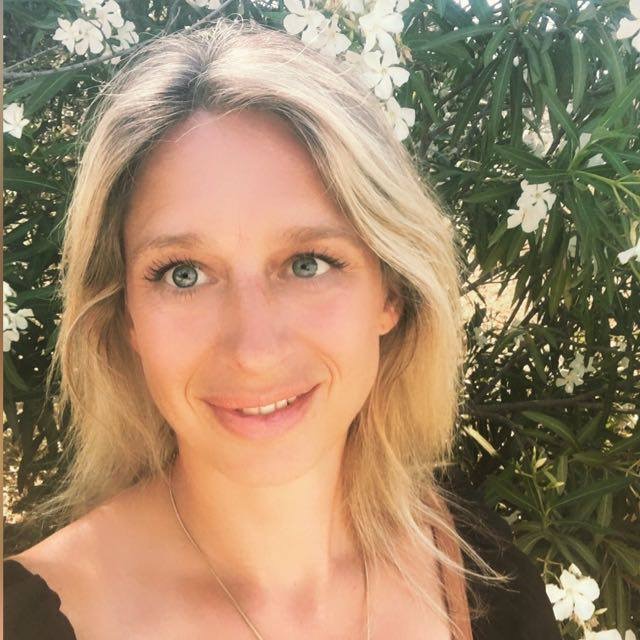 Ilse-Marie Sobering
Senior Yoga & Meditation Teacher
Prana Yoga – Yin & Yang Lessen

Ilse-Marie is een ervaren internationale yogadocente (E-RYT 500). Ilse-Marie is geschoold in diverse yogastijlen en heeft door de jaren heen haar eigen yogastijl ontwikkeld die ze "Prana Yoga" noemt.
Tijdens haar lessen werkt ze met een thema en combineert ze diverse disciplines, waarbij de focus op ademhaling en energie ligt. Haar lessen zijn heel erg gevarieerd en geschikt voor verschillende niveaus.
De lessen zijn Yin & Yang yogalessen: een combinatie van vinyasa, yin yoga, hatha, kundalini & qigong,  mindfulness,  ontspanningsoefeningen, pranayama (ademhalingsoefeningen) en meditatie.
Pay what you can / lessen op donatie-basis
Ik vind het belangrijk om zoveel mogelijk mensen te verbinden en om yogalessen voor iedereen mogelijk te maken.
Omdat voor sommige mensen de impact van het COVID-19 virus
groter is dan voor anderen,
zijn de lessen op een "pay what you can" basis.
Dat houdt in dat je zelf kunt bepalen wat je geeft voor de les.  
Het is vrijblijvend, maar wordt natuurlijk wel op prijs gesteld,
omdat wij in deze periode alleen online onze kennis kunnen delen. 
Een indicatie bedrag hiervoor is een bedrag dat in de buurt komt van, of overeenkomt met, wat je normaal voor een (drop-in) yogales betaalt in jouw buurt.
Maar kijk wat er voor jou op dit moment mogelijk is. 
Alvast bedankt hiervoor.
Uitleg Zoom
In principe kun je gewoon op de link drukken die je van ons ontvangt in de informatiemail na inschrijving. Je kunt ook zonder een account aan te maken direct naar de les.
Je kunt er ook voor kiezen wel een account aan te maken en je kunt ZOOM ook downloaden als app op je telefoon of als applicatie op je desktop. Dan heb je meer mogelijkheden.
Zorg dat je video en microfoon aan staan.
In het begin staat het geluid van iedereen aan, maar tijdens de les zetten we de deelnemers op mute, zodat niemand last heeft van elkaars geluid.
Inschrijven voor de lessen
Je kunt je via onderstaand formulier opgeven voor de lessen.
Je ontvangt dan een email met meer informatie + de directe link naar de les.